Endodontist in Lexington, MA
---
Eagle Endodontics
ADDRESS
19 Muzzey St, Suite 210
Lexington, MA 02421
Directions
HOURS
Monday | 8:30am - 5pm
Tuesday | 8:30am - 5pm
Wednesday | Closed
Thursday | 8:30am - 5pm
Friday | Closed
Saturday | Emergencies Only
Sunday | Closed

Request an Appointment
---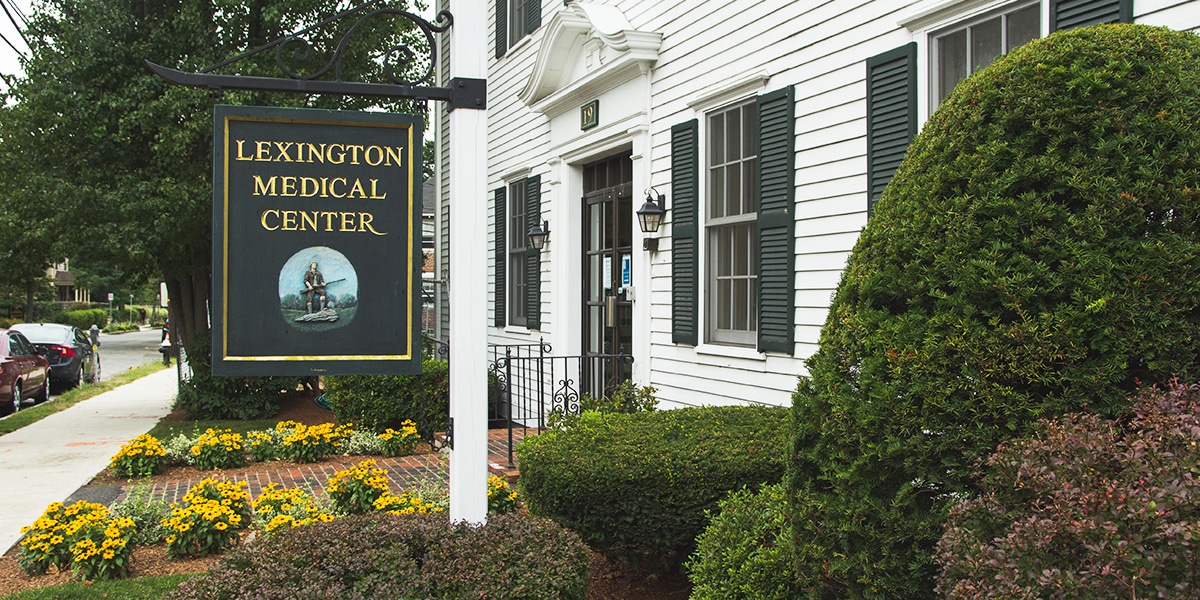 ---
Our endodontist's office is conveniently located in Lexington, MA, a short drive from Bedford, Burlington, Woburn, and Winchester. Call us today to schedule your appointment!
---
Where to Park
---
We are located in the Lexington Medical Center at 19 Muzzey St. in Lexington. The building is located on your right and there is ample metered parking across the street in the municipal parking lot at 50 cents per two hours.
---
---
Root Canal Treatment in Lexington, MA
---
Whether you are in pain and believe that you may need a root canal or it has been confirmed by your dentist, you need a  highly-skilled endodontist in Lexington, MA. 
Root canal treatments today are as common as getting a filling. But to ensure that it is done right - with precision and success    - you need an experienced endodontic team. And that's what you will find at Eagle Endodontics. 
We don't just stop at root canal treatments, either. We also offer endodontic retreatment, apicoectomy, root resorption repair, dental trauma treatment, and more. We are specialists in saving natural teeth - it's what we do. 
Don't put off your root canal treatment any longer, contact Eagle Endodontics in Lexington, MA to make an appointment! 
---
Questions About Your Endodontic Appointment
---
---
---
What Our Patients Are Saying
---
"Excellent experience, nice staff. Doctor Saraf has a gentle but very professional manner, and makes you feel confident you are well cared for. He explains both the procedure and prospects and doesn't work on the tooth unless he is absolutely sure the work is needed. Excellent quality of work in the extremely well-equipped office. Billing is clear and straightforward. Highly recommend." - Jelena J. 
"If you need to get a root canal, this is the place to go. I had a perfect experience. Super efficient, super clean and organized and they explained the process clearly so there were no surprises -- I was very impressed. I  have never seen a medical teamwork as well as these guys. was in and out in under an hour." - Anthony C. 
"Excellent, professional quality service!  Dr. Sarraf was able to take a quick peek at my teeth and send me a referral to an oral surgeon.  I really appreciate his attentiveness, honesty and integrity." - Diana P. 
---